The Great Steampunk Gamejam
Event details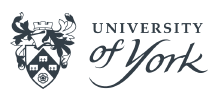 Join us over a full weekend as we design and build games of all kinds inspired by historical collections from the Victorian and Edwardian periods. From railways, steam yachts and airships, to self-ventilating top hats, zoopraxiscopes and velocipedes, this will be the age of steam as you have never seen it before.
Developers will have a little over 24 hours to produce prototype games to show off and win prizes. Expert advice and guidance will be available from historians, archivists and computer scientists from the National Archives and the University of York, including Julie Halls, author of Inventions Which Didn't Change the World. Digitised items from the Archives' world renowned collections at Kew will inspire new designs and open up previously overlooked corners of 19th century history.
Don't worry if you are not a coder - we will point you towards a range of tools that can get anyone producing games. Whether you are into the text adventures of steam-powered automata or virtual reality simulations of Fenian submersibles, fire up your difference engines and let the games begin!
Participants for this event must be 18 years old or above.