Installation: Listening and Silence
Event details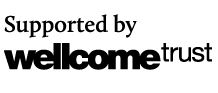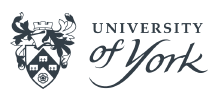 Listening and Silence is a sound installation which expands cochlear implant technologies to the size of a room. Developed by artist Mark Fell, sound design expert Sandra Pauletto and University of York psychologists, it allows you to walk inside the processes hidden inside a cochlear implant. No booking required.
About the installation developers
Mark Fell is a multidisciplinary artist who is working as an Artist in Residence with researchers from the University of York. The residency has a particular focus on sound, music and hearing. Mark is widely known for combining popular music styles, such as electronica and club musics, with more academic approaches to computer-based composition with a particular emphasis on algorithmic and mathematical systems. Since his early electronic music pieces, his practice has expanded to include moving image works, sound and light installation, choreography, critical texts and educational projects.
Dr Sandra Pauletto is a Senior Lecturer in Sound Design with the University of York's Department of Theatre, Film and Television. Her background is in Physics and Music and her research interests focus on sound design, sonification and auditory displays, and interactive media. Sandra was the Co-investigator in the C2D2-funded project Chronic Health Issues of Adolescents: Is the World Listening? She is currently the Principal Investigator for the SCORe Project: Using Sonification to Communicate Public Health Risk Data and has recently guest-edited the Special Issue: Perspectives on Sound Design for The New Soundtrack Journal (Edinburgh University Press).