Little Feet Festival of Children's Theatre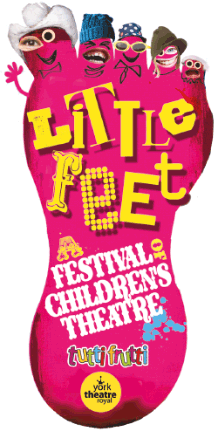 Tuesday 7 - Sunday 12 June 2016
Tickets: £5 - £15
Book tickets
York Theatre Royal and De Grey Rooms, St Leonard's Place (map)
Wheelchair accessible
Event details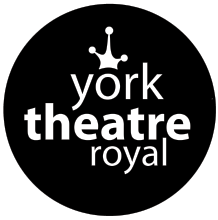 Introduce children to the magic of theatre with the Little Feet Festival of Children's Theatre. Held every two years, and hosted by York Theatre Royal and tutti frutti productions, the festival transforms the theatre's foyer into a beautiful and imaginative play area.
Come along and enjoy a special menu of festival food and free craft activities, plus a host of performances, interactive experiences and workshops for children of all ages and their families. From a play featuring worms, slugs, snails and spontaneous outbreaks of ant dancing, to extraordinary lifelike dinosaurs in a hilarious live show, there is something to capture everyone's imagination.
Little Feet 2016 will take place in the newly renovated York Theatre Royal. Performances and workshops include:
Dinosaur Zoo
By Erth (Age: 3+)
Fri 10 June, 11.30am and 1.45pm
Sat 11 June, 11am and 2pm
Don't Dribble on the Dragon
By The People's Theatre Company (Age: 3+)
Sun 12 June, 2.30pm
The Pine Tree and its Green Secret
By Kala Sangam (Age: For all the family)
Sun 12 June, 11am, 12am, 1.30pm and 3pm
Curious
By Half Moon and Tam Tam Theatre (Age: Under 3s)
Tues 7 June, 10am, 11.45am and 1.30pm
Grass
By Second Hand Dance (Age: 4+)
Tues 7 June, 11.30am and 1.45pm
Claytime
By Indefinite Articles (Age: 3 to 6)
Wed 8 June, 1pm
The Man Who Planted Trees
By Puppet State Theatre Company (Age: 7+)
Wed 8 June, 1.30pm and 7pm
Thurs 9 June, 11am and 1.30pm
The Enchanted Chalk
By Mud Pie Arts (Age: 3 to 7)
Fri 10 June, 10.45am and 4.30pm
To find out more, visit York Theatre Royal's website.