The Art of Healing

Christy Ducker, Dimitris Lagos and Kate Sweeney /span>
Event details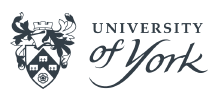 Join poet Christy Ducker, scientist Dimitris Lagos and filmmaker Kate Sweeney to explore the connections between science and art. Learn how together, science and art can foster new modes of discovery. The event features new artworks illustrating how wound-healing translates into art.
About the speakers
Dr Christy Ducker is an award-winning poet whose publications include Skipper and Armour (a PBS Pamphlet Choice). She is currently Artist-in-Residence with the University of York's Centre for Immunology and Infection. Her commissions include residencies with Port of Tyne and English Heritage.
Dr Dimitris Lagos is a Lecturer in Immunology and Head of the MicroRNA Biology Group at the University of York. He is a Medical Research Council New Investigator Research Grant holder and studies how gene abundance is determined during immune responses to infection.
Kate Sweeney is a visual artist and filmmaker. She produces film, public events and exhibitions, both nationally and internationally. Her collaborations with poets have resulted in many acclaimed short films and artworks. She teaches and facilitates art, film and animation in a variety of academic and education contexts.
Christy, Dimitris and Kate are currently collaborating through the C2D2 Artist in Residence programme at the University of York.
Tickets