Crucial Interventions

Richard Barnett/span>
Event details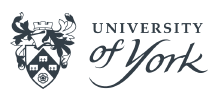 Anaesthesia and antisepsis revolutionised 19th century surgery, turning a gory trade into a clinical profession and saving countless lives. But there is much more to this story than heroic surgeons and brilliant inventions.
Join Richard Barnett, author of Crucial Interventions, as he reveals the hidden history of the surgical revolution – and its connections with our own experiences under the knife.
About the speaker
Richard Barnett is a writer, teacher and broadcaster on the history of science and medicine. He teaches the history of disease and the history of evolution on the Pembroke-Kings Programme in Cambridge, and in 2011 he received one of the first Wellcome Trust Engagement Fellowships. His first book, Medical London: City of Diseases: City of Cures, was a Book of the Week on BBC Radio 4, and his The Sick Rose was described by Will Self in the Guardian as 'superbly lucid and erudite'. His latest book is Crucial Interventions: An Illustrated Treatise on the Principles and Practice of Nineteenth-Century Surgery. He has made many appearances on UK and USA television and radio, and you can find him online at richardbarnettwriter.com.
Waterstones
The book will be available to buy from the Waterstones' stall at this event.
Tickets