Creating Flood-Ready Buildings
Event details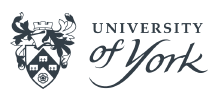 What kind of houses should we be building and where? Hear how planners, insurance companies and engineers are working to create more sustainable buildings.
Brendan McCafferty of Flood Re will deliver the keynote address. Speakers include:
About the speakers
Brendan McCafferty is the Chief Executive Officer of Flood Re and his responsibilities include ensuring Flood Re is embraced by the insurance industry and achieves its key objective of enabling availability and affordability of flood insurance for households at risk of flooding. As part of this Brendan has overall responsibility for applying for regulatory authorisation of Flood Re, building its systems and processes, and working with Government to establish the required legislative and public accountability frameworks.
Brendan is a qualified accountant with 30 years' industry experience within the insurance sector. He has worked for leading brands across the industry, including Aviva and RSA, and was formerly UK President of global insurance broker, Willis. He has strong reinsurance experience and has previously established new insurance operations and businesses, as well as leading large and complex transformational change programmes. He was previously Commercial Director at Paymentshield, a large household insurance intermediary.
Hamish Hall is Head of Water for WSP|Parsons Brinckerhoff in the UK. Hamish is a Chartered Civil Engineer with 25 years' experience of planning and delivering flood risk management schemes for both public and private clients. From nuclear power stations to National Trust properties, from homes to whole towns, the principles of managing and adapting to flood risk are the same – planning for the future and managing the risk in a cost effective manner. Hamish has a passion for designing flood management projects and schemes that fulfil more than just one objective. For example, sea walls that work as seating, so for 99.9 per cent of the time they have an amenity purpose and for a very small amount of time they protect a town from flooding. He has worked across the globe – always learning lessons and looking for ways to improve the way in which we relate to long term risks such as flood and climate change.
WSP|Parsons Brinckerhoff employs over 5,000 people in the UK, which includes a specialist Water team that supports the local authorities, the Environment Agency, as well as the private sector, on the impact of changing legislation and all flood risk issues relating to existing and proposed development. The Water team has an extensive range of flood and coastal modelling software and numerous world-class experts in flooding, morphology, river restoration, coastal regression, marine environment, climate change and flood management. http://www.wsp-pb.com/en/WSP-UK/
John Gillibrand is a merchant banker and Venture Capital investor. He is a Principal of the Venture Management Group (VMG), a private family group of international companies which grew from specialising in the logistics industry including the design, build, finance and management of all types of specialist vessels, aircraft and vehicles. The Group structures international merchant banking services for global infrastructure and logistics projects, while as an investor also works closely with academic and specialist engineering research teams to commercialise their work. It backs innovative technologies and composite materials which provide solutions for problems in the environment, infrastructure, transport and renewable energy sectors.
The Group has worked closely with, and advised, a number of governments and banks .These include the British Commonwealth nations as well as the World Bank Group regional development banks and investment funds, providing technical and financial solutions to environmental and infrastructure development problems such as flooding and marine erosion and pollution. The Group's recent specialisation has been in offshore and onshore renewable energy projects as well as providing floating accommodation and plant of all types for problems created by climate change or politics. This includes social and refugee housing and port and infrastructure renewal requirements with the use of composite reinforced long life concrete. VMG has a global footprint with offices and representatives in the UK, USA, Scandinavia, Spain, Italy, Hong Kong and China.
After studying Philosophy, Politics and Economics and then Law at University in Oxford and London, John did postgraduate research in Economics, Engineering and Business Administration at universities in Europe, the Middle East and the USA.
Mary Dhonau OBE has experienced flooding personally on many occasions and has extensive experience in supporting and advising the victims of flooding during their recovery. She has championed promotion of individual flood protection and resilience and is a passionate advocate of empowering communities to recognise and take responsibility for minimising their collective flood risk. Mary has represented the 'voice of the flood victim' at government level, she appears regularly on national TV and radio during a flood event, and speaks at many flood risk management national and international conferences. She is affectionately known as 'Mary Queen of Floods'.
Mary is the Chief Executive of the Know Your Flood Risk campaign, the Chair of the Flood Protection Group for the Property Care Association and a member of the Regional Flood and Coastal committee for Anglian Northern. She also runs a consultancy (MD Associates) specialising in raising awareness of flood risk, how to militate against it and recover from it. Mary is the co-author of The Guide to Flood Recovery, The Home Owners Guide to Flood Resilience and A 4-Step Guide to Preparing a Household Emergency Plan. Mary was awarded an OBE for services to the environment in the Queen's Birthday Honours list in 2009.
Steve Wragg is Flood Risk & Asset Manager at City of York Council. He has worked in flood risk management over almost 20 years and has experienced the industry and its changes from a range of roles across this time. After an initial employment as a consultant engineer, Steve worked for the Environment Agency (EA) for 12 years managing flood risk projects and teams across North and South Yorkshire. During this time, Steve was involved in a range of significant flood events across the Yorkshire and Humber region.
Following the 2007 floods and the development of Lead Local Flood Authorities Steve took up the role of Flood Risk Planning Manager for Hull City Council where he developed the delivery of the role and the requirements of the Flood and Water Management Act. Steve joined City of York Council in May 2014 in a similar role. He also chairs the Local Authority Capacity Building Steering Group for the EA and Defra and is involved in a number of national groups and advisory groups.
John McDermid OBE is the University of York's Research Champion for Risk, Evidence and Decision-making. He is a Professor of Software Engineering and a member of the High Integrity Systems Engineering Group (HISE) in the Department of Computer Science. His primary research interests are in high integrity computer systems, especially in safety and security. His work has influenced industrial practice both directly and via standards, and he is best known for developing techniques for managing evidence of safety, supporting risk-informed decision-making. He is a Government advisor and a member of the Rolls-Royce Electrical and Controls Advisory Board. He is a Fellow of the Royal Academy of Engineering and was appointed OBE in 2010.
Tickets