More than a Feeling: The Informed Application of Music in Everyday and Extraordinary Wellbeing Challenges

Victoria Williamson/span>
Event details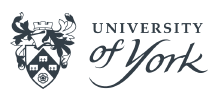 Wellbeing is a state defined by a sense of comfort, achievement, health and happiness. Challenges to our wellbeing span the life course and can include both the everyday (learning and memory) and the extraordinary (physical or mental illness). How might music help in these situations? Can we optimise any positive effects?
Join Victoria Williamson as she introduces the complex relationship between music and wellbeing. Learn about research into the effect of music on language and memory ability, and music interventions for people living with aphasia, Parkinson's or dementia.
About the speakers
Dr Victoria Williamson is an authority on the psychology of music - how music is processed by the brain and the ways in which music impacts on our minds and behaviours. She is a Vice Chancellor's Fellow Researcher and Lecturer in Music at the University of Sheffield and author of You Are The Music (Icon Books). In 2015 she launched a new research unit at the University dedicated to studying music and wellbeing. She has presented her work to festivals, schools and public groups across the country and taken part in radio and TV programmes.
Waterstones
The book will be available to buy from the Waterstones' stall at this event.
Tickets