Making Music, Sharing Lives: An Insight into the Life-enhancing Role of Music Therapy in Children's Hospices

Janet McLachlan and Anna Ludwig/span>
Event details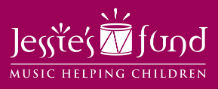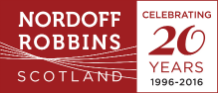 Music therapists Janet McLachlan and Anna Ludwig present a unique insight into the key role that music can play in the care of children and families in hospices. Sharing music and videos from a range of children - from babies to teenagers – they show how music can cross barriers of illness and disability, expressing that which cannot be put into words. Learn how the skills of the music therapist can offer vital creativity in the face of loss and celebrate a child's individuality right up to the end of their lives.
The event is chaired by Lesley Schatzberger of the University of York and is followed by tea and coffee.
About the speakers
Janet McLachlan is Head Music Therapist (Greater Glasgow) for Nordoff Robbins Scotland, having worked with the charity since August 2003 as a Clinician, Staff and Services Manager and Placement Supervisor. She currently provides music therapy to Robin House Children's Hospice and to a specialist autism centre New Struan School. Her clinical experience encompasses work in the fields of complex additional support needs, adult mental health and dementia care. Janet's work has been presented widely, including at the British Association for Music Therapy (BAMT) conference, the Annual National Conference for Specialist Psychiatric Registrars in Learning Disability and the International Congress of Palliative Care.
Anna Ludwig is based in South Lanarkshire, Scotland, where she runs her own business, Harperhall Music Therapy. She works with private clients in her music therapy base and freelance for several larger organisations/charities. She is also employed part time by the NHS Borders Child and Adolescent Mental Health Services and Education team (in collaboration with Scottish Borders Council). Her freelance work currently includes two pilot projects, one for the British Lung Foundation, and another for a local cottage hospital. Her clinical experience encompasses work in the fields of palliative care, Parkinson's disease, additional and complex additional support needs, visual impairment, brain injury rehabilitation and dementia care. Anna is also a certified Neurologic Music Therapist.
Tickets