Regenerative Medicine and Time to the Clinic
Thursday 9 June 2016, 6.00

PM

to 7:30pm

Free admission


Booking required

KO/18, The Diana Bowles Lecture Theatre,

Department of Biology, University of York

(map)
Wheelchair accessible.
Event details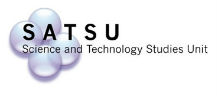 There have been some major developments recently in the field of regenerative medicine – the restoration of sight, repair of heart tissue, and treatments for cancer, arthritis, and diabetes.
Join Andrew Webster and his colleagues from the biological and social sciences at the University of York as they provide an overview of the hopes (and hype) but, more importantly, likely clinical paths that regenerative medicine will take.
The regenerative medicine field, like any area of medical innovation, confronts a range of challenges – scientific, regulatory, economic, political and ethical – that have to be met if it is to succeed. Moreover, these vary from country to country and influence the time taken to the clinic.
The event will consist of a panel presentation and audience discussion. The aim is to help participants, through lively and informed debate, to understand better the likely long-term impact of regenerative medicine in the NHS and elsewhere.
About the speakers
This event is based on ongoing research and collaboration between colleagues at the University of York working on regenerative medicine across the social and biological sciences. It draws on highly topical, up-to-date information and research findings, funded by national research agencies.
Andrew Webster is Director of the Science and Technology Studies Unit (SATSU) and Professor in the Sociology of Science and Technology, specialising in emerging health technologies, and regenerative medicine in particular.
Dr John Gardner is a Research Fellow in SATSU with specialist expertise in science and technology studies and medical sociology, currently researching regenerative medicine and neurophysiology in the area of deep-brain stimulation.
Ruchi Higham is a doctoral student in SATSU with previous training in clinical trials, working on the role of trials in regenerative medicine including a specific interest in the area of arthritis.
Dr Paul Genever is a Reader in the Department of Biology with research expertise in regenerative medicine and stem cells, focusing on understanding the role of stem cells in the treatment of various diseases including osteoarthritis.
Dr Amanda Barnes is a Research Fellow in the Department of Biology researching biomaterial and cell-based cartilage repair.
Further information
For more information on the Science and Technology Studies Unit (SATSU) at the University of York visit www.york.ac.uk/satsu/
For more information on the University of York's Department of Biology visit www.york.ac.uk/biology
Due to present building works access to the Department may change. Please refer to the Biology map for current up to date access information.
Tickets