Seeing is Believing
Event details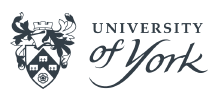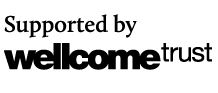 Vision is one of our most precious senses but is increasingly at risk as we age. Join Tony Morland of the University of York and Ione Fine of the University of Washington, Seattle, as they explore how the brain interprets information received through the eyes. How can a better understanding of this process help in developing new technologies and therapies to restore sight?
The talks include:
The Seeing Brain in Health and Disease
The human brain devotes a large amount of its capacity to processing information received from the eyes. The way in which the brain organises visual information is elegant in its simplicity. In this talk, Tony Morland will first describe how the brain organises visual information. He will then show how this organisation can be different in individuals with visual deficits. Finally, he will ask if the seeing brain can be made flexible to aid treatments for blindness.
The Challenge of Creating a Perceptually Intelligible World with Sight Recovery Technologies
An extraordinary variety of sight recovery therapies are either about to begin clinical trials, have begun clinical trials, or are currently being implanted in patients. Ione Fine will discuss these new methodologies, such as genetic therapy, optogenetics, small molecule photoswitches and electrical prostheses, as well as showing simulations of the sort of vision these technologies are likely to enable now and in the next decade.
About the speakers
Tony Morland is a Professor in the Department of Psychology, University of York. He graduated from Imperial College London in Physics and stayed in the Physics Department to study for a doctorate on colour vision. In 1997 he gained a Wellcome Trust Research Career Development Fellowship that allowed him to pursue neuroimaging research at Stanford University.
Following six years on the Psychology faculty at Royal Holloway University of London, he came to York in 2006. His current research interests are in functional imaging of the visual areas of the human brain to reach a greater understanding of fundamental visual mechanisms in health and disease.
Ione Fine is a Professor in the Department of Psychology and a co-Director of the Neuroimaging Center at the University of Washington. She obtained her undergraduate degree from Merton College Oxford and her PhD from the Department of Brain and Cognitive Sciences at the University of Rochester.
Ione's research focuses on the role of experience in sensory processing, including measuring performance in patients who were implanted with electrode retinal prostheses and examining the effects of long term blindness on the brain using a combination of behavioral measurements and magnetic resonance imaging. She is a Fellow of the Optical Society of America.
Tickets