Is Time Running Out for Europe?
Event details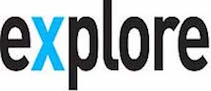 This event has been cancelled.
Has time run out for the European project? Join us for a public debate one week before the European referendum - one of the most important decisions in a generation. Those taking part include York MP Rachael Maskell, UKIP's Toby Horton and Guardian columnist Zoe Williams. The event is hosted by Fulford School A Level Politics students, who will address questions to the panel, as well as taking questions from the audience.
What are the implications of the vote for British culture, security and economics? Will a no-vote see the break-up of UK? Are we at the end-point of the European ideal and what will replace it if the nation votes to leave?
All are welcome at the debate, which is moderated by Fulford students Bethany Cutts, Ellen Hart, Molly Killeen
About the speakers
Rachael Maskell has represented York Central as MP since May 2015. She was a Regional then National Official for Unite, leading the union's equality agenda, campaigning against discrimination and for equal pay. She sits on the Labour frontbench as part of the Shadow Defence Team and has spoken in parliament on the European Refugee crisis.
Zoe Williams writes political commentary, interviews and reviews for The Guardian and the New Statesman. Her work has also appeared in other publications, including The Spectator and the Evening Standard where she contributed columns on a variety of subjects. She has won a number of journalistic awards and accolades, including being longlisted for the Orwell Prize, and has written on the treatment of Greece within the EU, and the Brexit campaign.
Mark Hill is a former City of York Councillor and Yorkshire European Parliamentary candidate 1999 and 2004. He was National Freepost Coordinator 1999 to 2009 and is a former Green Party Executive Member for Campaigns. He lives in Hebden Bridge and works as an accountant.
Toby Horton was Tony Blair's Conservative opponent in Sedgefield in 1983 and William Hague's Constituency Chairman in Richmond from 1996-99, when he was leader of the Conservative Party. He joined UKIP in 2006 and is now Chairman of UKIP Thirsk and Malton.
Zahra Latif, former student in the English Department at York and now a postgraduate at Oxford, will represent the student voice.
Moderators: Fulford School students Bethany Cutts, Ellen Hart and Molly Killeen.
This event has been cancelled.
Tickets