The Mozart Question: Music and story in performance
Michael Morpurgo, Victoria Moseley, Daniel Pioro and the Storyteller's Ensemble
Directed by Simon Reade/span>
Tuesday 5 June 2018, 7.00

PM

to 8.30pm

Free admission


Booking required
Book tickets

York Minster

(map)
Wheelchair accessible
Event details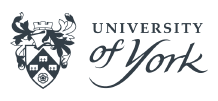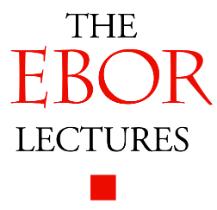 A reporter sent to Venice to interview world-renowned violinist Paolo Levi is told she can ask him anything about his life and career, but on no account must she ask him the Mozart question. But it is Paulo himself who decides that it is time for the truth to be told...
Author Michael Morpurgo returns to York with a moving performance of his book, The Mozart Question – a remarkable story of friendship and family, truth and secrets, set against the background of the Holocaust.
Narrated by Michael and directed by Simon Reade, The Mozart Question is beautifully enhanced and embellished with extracts of music by Mozart, Beethoven, Bach and Vivaldi. Featuring actress Victoria Moseley, violinist Daniel Pioro and the Storyteller's Ensemble, the performance interweaves words and music to tell this haunting tale of survival against the odds.
The Mozart Question tells the story of a world-famous performer who developed his passion for music as a young child with the help of his teacher, Benjamin. Alongside this story, is that of his parents who were both musicians too – Jewish prisoners forced to play music for their enemies in a concentration camp during the Second World War.
Join us for our magnificent Festival launch night, brought to you in collaboration with York Minster and The Ebor Lectures.
Music extracts include:
Beethoven Violin Concerto (larghetto)
Vivaldi The Four Seasons – Summer and Winter
Bach Violin Sonata No.1 in G Minor (adagio)
J Strauss Waltz: The Blue Danube
Mozart Violin Concerto No.4 in D Major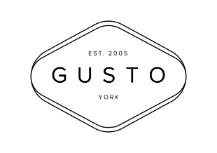 This event is suitable for anyone aged 8+.
The Mozart Question is also supported by Gusto Restaurant & Bar York.
About the performers
Sir Michael Morpurgo OBE is one of the UK's best-loved authors and storytellers. Appointed Children's Laureate in 2003, he has written over 130 books, including The Butterfly Lion, Kensuke's Kingdom, Why the Whales Came, The Mozart Question, Shadow, and War Horse. War Horse was adapted for a hugely successful stage production by the National Theatre and for a film directed by Steven Spielberg. His book Private Peaceful was adapted for the stage by Simon Reade and made into a film, directed by Pat O'Connor. He was awarded the OBE for his writing in 2006.
Victoria Moseley's stage credits include: Saint George & The Dragon (The Royal National Theatre); My Brilliant Friend (Rose Theatre); A Midsummer Night's Dream, Macbeth, Twelfth Night, Water, Faster (All for Filter Theatre); Beyond Caring (National Theatre/The Yard); From Morning to Midnight (The National Theatre); The Simple Things in Life (Fuel); Red Ladies (Clod Ensemble); Watership Down (Lyric Hammersmith); Jason and the Argonauts (BAC/Warwick); Tombstone Tales (The Arcola) and His Dark Materials (Royal National Theatre). Her television and film credits include: Peterloo (Thin Man Films); The War Horse Prom, (NT/ BBC); What you Will (Fluidity Films); Doctors (BBC); The First True Olympics (BBC4 Documentary); and Mersey Beat (BBC Television).
Simon Reade (adaptor/director) collaborates with Michael Morpurgo on the concerts On Angel Wings and The Best Christmas Present in the World and the theatre adaptations Twist of Gold (Polka), Toro! Toro! (Salisbury Playhouse), The Mozart Question(Scamp/Theater Fredag) - and An Elephant in the Garden and Private Peaceful which both play Edinburgh this August before Private Peaceful tours the UK and USA simultaneously this autumn. Simon wrote the feature films of Private Peaceful (Fluidity Films 2012) and RC Sherriff's Journey's End (Lionsgate/BFI 2018). His new play Sherlock Holmes: The Final Curtain is now on tour with Theatre Royal Bath Productions.
Daniel Pioro is an English violinist and leader of the London Contemporary Orchestra. A keen soloist and chamber-musician, Daniel actively promotes new music as well as staying true to the virtuoso repertoire that inspired him to begin playing at the age of four. His collaboration with Michael Morpurgo created the Storyteller's Ensemble, a group of musicians devoted to the written word.
Tickets