Artificial Intelligence for Health

Ibrahim Habli, Pali Hungin, Jess Morley, Gurch Randhawa, Charlotte Stix and Tim Adlam (Chair) /span>
Event details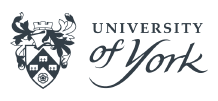 Would you choose to be looked after by a robotic carer? How about using autonomous systems to help give early diagnoses by analysing health records? Could AI be used to support those with mental health issues?
Join us as we discuss what AI might mean for our future health. Is the potential for AI to revolutionise healthcare overhyped or could it transform the NHS? Our expert speakers include Ibrahim Habli, Lecturer in the Department of Computer Science, University of York; Pali Hungin, Head of the School of Medicine, Pharmacy and Health at Durham University; Jess Morley, Technology Adviser with the Department of Health and Social Care; Gurch Randhawa, Director of the Institute for Health Research at the University of Bedfordshire; and Charlotte Stix, a Research Associate with the Leverhulme Centre for the Future of Intelligence. The session will be chaired by Tim Adlam, Head of Mechanical Engineering at Designability, who will also deliver the keynote speech.
Brought to you in collaboration with the Assuring Autonomy International Programme, which is supported by the Lloyd's Register Foundation and the University of York.
The Assuring Autonomy International Programme
The Assuring Autonomy International Programme is a £12 million initiative funded by Lloyd's Register Foundation and the University of York to spearhead research, training and standards in the safety of robotics and autonomous systems (RAS). Our vision is to further enable the widespread and beneficial uptake of RAS by overcoming the obstacles to achieving regulatory and public acceptance.
About the speakers
Dr Tim Adlam is Head of Mechanical Engineering at Designability, a research and development charity in assistive and healthcare technology. He is a creative researcher, engineer and problem solver, creating technology for people with a wide range of disabilities. Working closely with people with disabilities, Tim's work is focused on identifying real needs, and then creating technology to meet those needs that is useful, usable and beautiful.
Tim joined Designability in 1996, and has enjoyed the diversity of his work, working with UK and international clinical, academic and industrial partners to create and evaluate many devices and systems, including smart house systems for people with dementia, bicycles for children with restricted growth; and now robotics to support older people at home and dynamic seating and support systems for children with complex cerebral palsy, the field in which he gained his PhD in 2012. Tim is a Clinical Scientist and Chartered Mechanical Engineer. All technology is assistive technology: it assists us to do what we want to do. We use technology to connect with people, express ourselves, and contribute to the society in which we live. Watch Tim's TEDx talk here.

Dr Ibrahim Habli is a Lecturer in the Department of Computer Science. His research interests are in the design and assurance of safety-critical systems, with a particular focus on intelligent systems (e.g. autonomous and connected driving) and Digital Health (e.g. ePrescribing and self-management apps). In 2015, he was awarded a Royal Academy of Engineering Industrial Fellowship through which he collaborated with the NHS on evidence-based means for assuring the safety of digital health systems.
Ibrahim's work is highly interdisciplinary, with active collaborative links with clinicians, health scientists, economists and ethicists. His research is empirical and industry-informed, with collaborative projects with organisations such as Rolls-Royce, NASA, Jaguar Land Rover and NHS Digital. Ibrahim has led/co-led research programmes funded by the EPSRC, the Royal Academy of Engineering, the EU and industry. He has been a member of several international and national safety standardisation committees (e.g. DO178C, MISRA and BSI). Ibrahim mainly teaches on York's postgraduate programmes in Safety-Critical Systems Engineering and supervises several PhD students (including practising engineers).
Gurch Randhawa is Professor of Diversity in Public Health and Director of the Institute for Health Research at the University of Bedfordshire. His research is focused on the development of patient-centred care pathways to manage a range of long-term conditions such as mental health, diabetes, kidney disease, transplantation, and end-of-life care among diverse communities. He has been examining the acceptability and impact of tele-health and tele-care among an ageing population, and is currently part of an international research consortium exploring the acceptability of culturally-competent robots among an ageing multi-ethnic population.
Gurch has received grants from organisations such as the European Commission, Department of Health, National Institute for Health Research, Kidney Research UK, Big Lottery Fund, NHS Blood & Transplant and the King's Fund. He is Co-Chair of the European Working Party on Public Issues in Organ Donation and Transplantation, Chairman, of the Transplant 2020 Stakeholder Group, and a National Member of the Evidence Update Group – Organ Donation, NICE, and the National Black and Minority Ethnic Transplant Alliance. He has over 15 years' experience as a NHS Board member at national and local level in both Chair and Non-Executive Director roles. He is the Deputy Lieutenant for Bedfordshire.
Charlotte Stix is a Research Associate and Policy Advisor on the AI Policy and Responsible Innovation project with the Leverhulme Centre for the Future of Intelligence, University of Cambridge. She was formerly at the European Commission's Robotics and Artificial Intelligence Unit, where she oversaw a total of €18 million in projects and contributed to the formulation of EU-wide AI strategy as its youngest ever team member.
Previously, Charlotte was a Policy Officer at the World Future Council, and before that founded an award winning culture magazine while managing a team of 15 freelancers. She holds a MSc in Philosophy with a focus on cognitive sciences and philosophy of mind, as well as additional degrees in philosophy, fashion design, and the performing arts.
Tickets