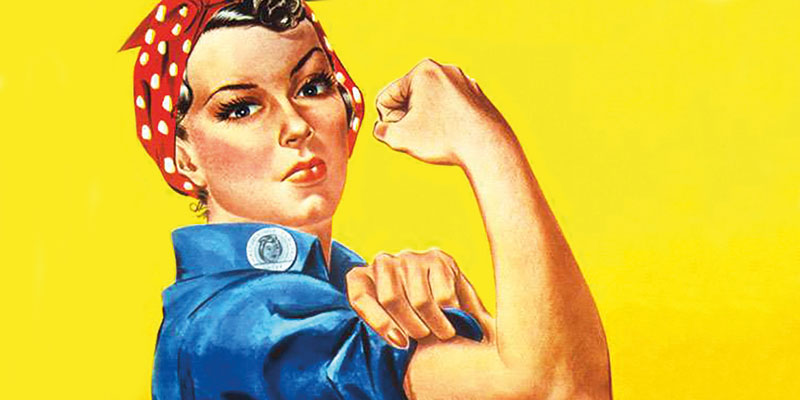 What's Cooking in the History of Food? Frances Atkins, Loïc Bienassis, Josh Overington, Diane Purkiss and Christopher Kissane (Chair)
This event has now finished.
Date and time:

Saturday 15 June 2019, 1.30pm to 3pm

Location:

Yorkshire Museum, Museum Gardens (Map)

Audience:

Open to the public

Admission:

Free admission, booking required
Event details
From the idea of 'gastronomie' to Empires and colonisation, we reveal the integral part cooking and food have played in the cultural history of both France and Britain. What historical role have women played – and play today – in a male-dominated field?
Join expert speakers including Michelin-star chef Frances Atkins of the Yorke Arms; Loïc Bienassis of the European Institute for the History and Cultures of Food; chef Josh Overington of Le Cochon Aveugle restaurant in York; Diane Purkiss of the University of Oxford; and food historian Christopher Kissane.
This event is part of our Festival Focus Day, A Date with History: Fashion, food and feminism. Why not stay for the whole day and discover how the iconic symbols of French and British culture – fashion, food and feminism – define our national identity?
Our annual Franco-British collaboration, presented by the French Embassy in the UK, promises to get behind the mythical images of glamour and femininity, and discusses issues linked with gender and cultural history.
You may also be interested in Fighting for Women's Rights in France and the UK on Friday 14 June and special Festival screenings of the French films The Goddesses of Food on Monday 10 June and Carole Roussopoulos, Une Femme à la Caméra on Tuesday 11 June.
About the speakers
Frances Atkins is one of very few female Michelin Starred Chefs in the UK. She was first awarded this prestigious accolade in 2003 and a Michelin star has been awarded to her every consecutive year since. Brought up in Ilkley, Frances attended Bradford School of Food Technology and after graduation she worked in Denmark and Scotland. For the past 21 years Frances has established an international reputation for fine food and exceptional hospitality with her trusted team at The Yorke Arms in the Yorkshire Dales. She is a member of the Royal Academy of Culinary Arts and a fellow of the Master Chefs of Great Britain.
Loïc Bienassis is a researcher at the Institut Européen d'Histoire et des Cultures de l'Alimentation at the University of Tours, France. He is a historian and a food writer whose research focuses on the appearance of regional cuisine in France (19th-20th centuries) and on the advent of the notion of culinary heritage. He is also interested in foodways in Early-Modern Europe. He took part in the inventory of French food heritage and was involved in the inscription of the French Gastronomic Meal on the UNESCO list of intangible cultural heritage.
Dr Christopher Kissane is a historian of food, writer and reviewer, and a Visiting Fellow in Economic History at the LSE. His book, Food, Religion, & Communities in Early Modern Europe (Bloomsbury, 2018), spans the Spanish Inquisition, the Reformation, and the persecution of witchcraft, and explores the place and importance of food in early modern history. Christopher was a co-author and chief analyst for the Royal Historical Society's recent reports on race and gender in UK History. He is a BBC/AHRC New Generation Thinker and his writing appears in the Guardian, the FT, Tortoise, and elsewhere.
Joshua Overington is chef at the Le Cochon Aveugle, a small stripped back restaurant in the heart of York. The contemporary European menu is rooted in classical French techniques, and showcases the very best produce available to the kitchen on each individual day. His early career saw him working in some of the best kitchens in the country, including three Michelin starred The Waterside Inn in Bray and the one Michelin starred The Pipe and Glass in Yorkshire. Wanting to hone his skills he then trained at Le Cordon Bleu in Paris where he developed a love for French cuisine.
Diane Purkiss is Professor of English literature at the University of Oxford, and a fellow and tutor at Keble College. Her book English food: a People's history will be published by William Collins. She has also published widely on witches, fairies, and the English Civil War.
Image credit: Wikimedia Commons
Partners