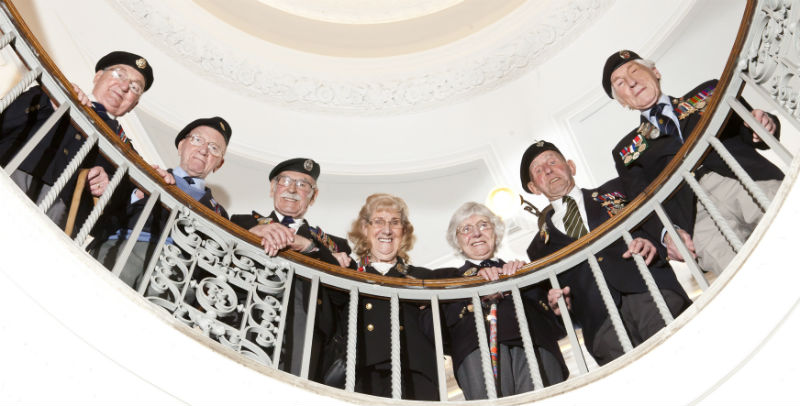 Uncovering Stories: York's Normandy Veterans Laura Yeoman
This event has now finished.
Date and time:

Thursday 6 June 2019, 6.15pm to 7.45pm

Location:

York Explore Library, Library Square, Museum Street (Map)

Audience:

Open to the public

Admission:

£6 (£5 with a York card) 01904 552800, booking required
Event details
How does an archives service cope with fast-moving events in the 21st century? How do you archive the memories of people before it's too late?
This was the problem facing archivists at Explore, when they were approached by the York Branch of the Normandy Veterans in summer 2014. In line with branches across the UK, they were being disbanded as part of commemorations for the 70th anniversary of D-Day and were looking for their voices to be heard.
Archivist Laura Yeoman explains how Explore worked with York's surviving Normandy Veterans to safeguard their archives and memories for generations to come. Her illustrated talk features video and audio clips from the veterans discussing their experiences.
Find out more about the Normandy Veterans project, learn what Explore now holds in the archive and discover what archivists need to think about in the modern age.
An exhibition related to this talk, York's Normandy Veterans, will be held at York Explore Library on Thursday 13 June 2019.

About the speaker
Laura Yeoman is Archivist (Access and Engagement) at Explore York Libraries and Archives.
Partners