Angels and Pins
A philosophical mystery game
Created and presented by: Matt Hawthorn, Head of Department Art and Design, York St John University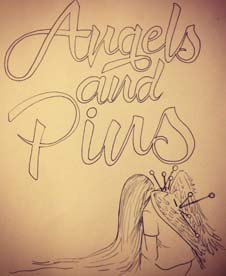 Anytime, Thursday 12 June to Sunday 22 June

Free admission

Throughout the city
Event details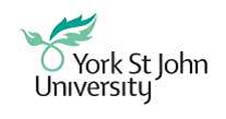 ‌
Angels and Pins is a philosophical mystery game played out across the City of York. Guided by messages, incentives and calls to action provided via their phones and social networks, players will need to collaborate both online and in real life to solve mysteries hidden in the streets of York. These mysteries will be sited in trails and desire paths which weave through the fabric of the city and are embedded in the events of the Festival of Ideas.
The title of the work refers to the rhetorical debate "how many angels can dance on the head of a pin", a metaphor for whether ideas can occupy space. The relationship between ideas and spaces will play out through the event. Spaces which illustrate ideas. Ideas that have formed the spaces we inhabit. Creating spaces where ideas can take shape. Seeing the orders that underpin the apparent chaos of everyday life. Revealing the chaos within our ordering of spaces.
Through engaging in the game, players will also be given incentives to create their own narratives, factual, philosophical or mythological which will be woven into the experience for other players. The game also aims to create alternative modes for the sharing of ideas through informal discussions, meetings etc, creating new audiences for the Festival.
About the creator:
Matt's research and practice concerns the social imagination, its construction and articulation through culture, technology, politics and creative practice. This underpins his approach as an artist, curator, researcher and educator. A key aspect of this concerns the interrogation of the relationship between the artist, witness and environment, which has been a central concern of his performance practice, through works which have been created for public and private audiences across Europe and North America. This process, entitled narrative mapping, views the environment as a textual bricolage characterised by myths and realities which mediates the relationship of the subject to the environment. This process has also been used in participatory design and planning processes with schools, local authorities and environmental organisations as a method of involving people in processes of social and environmental change.
Matt's research is also concerned with creative pedagogy and the role of the student as a research practitioner. Central to this approach is the necessity for teaching to be situated in an authentic context, learning by doing / teaching by being, and the evolution of the student as teacher. Founded in critical pedagogy, this approach to curriculum design provides highly
structured interactions which operate as a scaffold for the evolution of a deep student engagement with the aesthetic, social and critical contexts of their investigations. More
recently this work has extended into the creation of a technology-enhanced scaffold for learning using a range of computer-based and pervasive technologies. This work has been presented at Designs on e-learning and as a workshop for the European League of Institutes of the Arts (ELIA) Teachers Academy in Porto in 2012

Accessibility
Wheelchair accessible