Donors and supporters
Thank you also to our anonymous donors.
The Holbeck Charitable Trust

Previously an annual sponsor and now at the beginning of a fresh three-year commitment, The Holbeck Charitable Trust is delighted to be the Headline Sponsor of York Festival of Ideas 2014.
"This year's programme offers a stimulating and diverse series of events, workshops, talks, performances and exhibitions. We are proud to support the team's ambition to develop a Festival which in time should become a mainstay of the national cultural calendar. We applaud the Festival's determination to remain as widely accessible as practicable by staging so many events where entry is free."
Joseph Rowntree Foundation

The Joseph Rowntree Foundation wants lasting change for people and places in poverty, communities where everyone can thrive, and a more equal society. JRF is therefore delighted to sponsor and collaborate in the Festival focus day on global economic issues, bringing together leaders in economics, business and finance to explore how to create economic prosperity for all.
Shepherd Group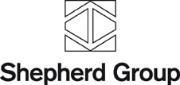 Aimed to spark children's imaginations, the Festival's Sparks events include a talk by internationally renowned children's author, Michael Morpurgo, hands-on activities, and art workshops. Shepherd Group is the proud sponsor of all Sparks events during the Festival. Look out for the 'Sparks' logo.
Institute for Engineering and Technology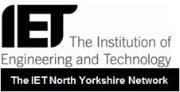 The IET is the proud sponsor and collaborator of the Future of Food Festival focus day and is particularly associated with the speaker Tim Benton, Global Food Security Champion. The IET seeks to share and advance knowledge and enhance people's lives around the world.
Wellcome and Centre for Chronic Diseases and Disorders (C2D2)

‌
The Wellcome Trust through C2D2 is a supporter of all events on healthcare, focusing particularly on the issues surrounding chronic diseases and disorders, from coping with such illness through artistic expression and poetry, the way in which York researchers are contributing to global healthcare through scientific innovation, and understanding the importance of the medical humanities.
Quorn Foods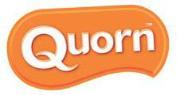 ‌
The world is facing a crisis in food supply requiring diverse solutions. As a sustainable protein we believe Quorn can be one of these solutions.
Quorn is proud therefore to be both a collaborator and sponsor of York Festival of Ideas. The Festival focus day on food will provide a great forum for increased understanding and learning of these complex issues affecting all of us.
Santander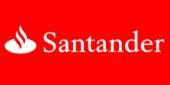 Santander is proud to support internships at York Festival of Ideas, giving students opportunities to gain valuable career skills.
Blackwell's

Look out for Blackwell's booksales at many of our events.