Dinner with Mr Darcy

Pen Vogler/span>
Event details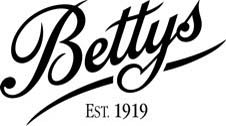 Whether it is breakfast at Northanger Abbey, tea and cake at Mansfield Park, Christmas treats with the Musgroves or one of Mrs Bennet's dinners to impress, food is an important theme in Jane Austen's novels.
In Austen's much-loved works, food is used to show off, to show kindliness amongst friends and to portray the dynamics of family life. In Pride and Prejudice the dinner table plays host to Mrs Bennet's tireless matchmaking as well as a fat haunch of venison and perfectly-done partridges. In Emma we discover Pigeon Pie and other food for picnics and parties outdoors and in Sense and Sensibility homemade preserves are offered as gifts to soothe and restore.
Dinner with Mr Darcy recreates the meals that feature in the novels, as well as dishes we know Jane and her family enjoyed. It takes authentic recipes from the period and adapts them for contemporary cooks, using modern methods and easily – available ingredients. Recipes are interwoven with quotations from Austen's novels and letters and key themes of dining and housekeeping from Georgian England are explored, from table arrangements and working kitchens to changing mealtimes and servants and service.
If you hope to beguile a single gentleman in possession of a substantial fortune or celebrate the bicentenary of Pride and Prejudice in style there is no better way to pay homage to one of Britain's most treasured authors.
Cream Tea and talk.
Accessibility

Not wheelchair accessible