Eating and Drinking in Anglo-Saxon England

Debby Banham, University of Cambridge/span>
Event details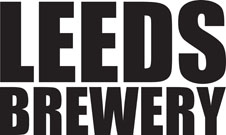 King Alfred defended his kingdom against the Vikings, and the Venerable Bede wrote the first history of England, but all their achievements would have been impossible without food and drink to sustain them.
This talk by Dr Debby Banham of the University of Cambridge takes us back to the fundamentals of life in Anglo-Saxon England. With no shops and few markets, most people grew all the food and drink they consumed. Even the rich lived largely of the products of their own land. We will explore the range of food and drink that was available to people, what they enjoyed, how they produced and processed their food and drink, what food and drink meant to people, what different people ate, and how we can find out about all these things.
There will also be an opportunity to try some samples of Eoforwic Ale, brewed to an Anglo-Saxon recipe by Leeds Brewery.
Speaker biography
Debby Banham is an Anglo-Saxon historian based in Cambridge, where he is attached to Newnham College and the Department of Anglo-Saxon Norse and Celtic. Her research interests range from agriculture to medicine, with a sideline in monastic sign language. She is the author of Food and Drink in Anglo-Saxon England (Tempus, 2004), and her joint publication with Dr Rosamond Faith, Anglo-Saxon Farms and Farming, will appear in 2014.
Accessibility

Wheelchair accessible
Tickets