The Challenge of Feeding 9-10 Billion People Sustainably and Equitably

Charles Godfrey, Population biologist/span>
Event details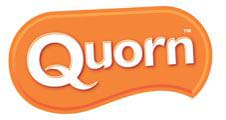 What are the best business models to feed 10 billion people sustainably and equitably? Should we produce and eat less meat or should we develop genetically modified and stem-cell alternatives? What will that mean on a global scale? Population biologist Charles Godfrey will set the scene.
This event is part of the Future of Food Focus Day. Pick and mix from a day-long series of talks where experts from a variety of areas discuss and explore the order and chaos of food sustainability.
About the speaker:
Charles Godfrey is interested in population and community ecology, and in evolutionary biology. His lab explores questions in these fields using both theoretical and experimental approaches. They are making extensive use of the pea aphid as a model system to explore a variety of different problems in ecology and evolution. These include ecological speciation and the evolution of specialisation, the coevolution of host resistance and natural enemy counter-resistance, the role and dynamics of bacterial symbionts, and the importance of indirect population dynamic effects mediated by predators, parasitoids and pathogens.
Charles is interested in insects that vector human diseases, and how they may be controlled using modern genetic interventions, and the population genetics and population dynamics involved. He has also worked on theoretical problems in evolutionary biology: for example sex ratio, biological signalling and life history theory. Finally, he is interested in taxonomy: in general; with the transformation of the subject into modern biodiversity informatics; and in particular with the systematics of braconid wasps.
Accessibility

Wheelchair accessible
Tickets