Navigating America: Travels in literature and cartography

Dr Anne-Marie Evans and Fraser Mann, York St John University/span>
Wednesday 18 June 2014, 5.30

PM

to 7.30pm

Free admission


Booking required
Book tickets

Quad South Hall and Foyer,

York St John University, Lord Mayor's Walk, YO31 7EX

(map)
Event details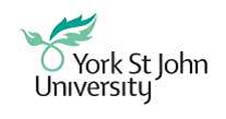 This two-hour workshop, open to all, will explore America's vast and varied landscape in terms of its cultural legacy and literary heritage. Beginning with a discussion of different maps of America and different ways of charting the continent, this session will examine the literary cultures of a range of major US cities, such as the Beats' jazz inspired love letters to San Francisco, Paul Auster's labyrinthine New York City and Gwendolyn Brooks' lyrical Chicago.
There will also be an opportunity to discuss individual experiences of navigating America, so participants are encouraged to bring any of their photographs or souvenirs from the US to the session, whether these are $5 dollar chips from Vegas or miniature New York City taxi cabs from the Empire State Building. Dr Anne-Marie Evans and Fraser Mann, lecturers in American literature at York St John University (and erstwhile road trippers) will lead the workshop and facilitate discussion.
Speaker biographies:
Anne-Marie Evans came to York St John in September 2011 from the University of Central Lancashire, where she spent two years as a Lecturer in American Studies and English Literature. Her main area of interest is early twentieth-century American Literature. She completed her PhD at the University of Sheffield where she also held a part-time Teaching Fellowship for three years. Her thesis examined the work of writers such as Edith Wharton, Ellen Glasgow, Gertrude Stein, Fannie Hurst and Zora Neale Hurston in terms of literature, consumerism and the articulation of female identity. Current projects involve working on a monograph based on her thesis, and on a new research project based on contemporary literary and cultural responses to the American Civil War.
Fraser Mann gained his Bachelor Degree and Masters from York St John University between 1995 and 2000. In 2004 he qualified as a teacher at the University of Greenwich and spent several years teaching in Further Education in London. He decided to concentrate on furthering his academic career and returned to York St John in October 2010 to begin his doctoral research into twentieth-century American war narratives. He is currently engaged in teaching on the York St John undergraduate literature programme, working on modules in both early twentieth-century and post-war American texts.
Accessibility

Wheelchair accessible