Smashing Physics
Event details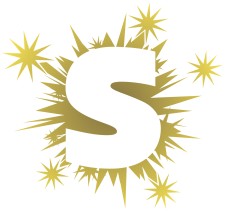 On 4 July 2012, the ATLAS and CMS experiments at CERN announced the discovery of a new particle - the Higgs boson, intimately involved with the unification of two fundamental forces and with the origin of mass itself.
The discovery was a milestone in science, and led to the award of the 2013 Nobel Prize in physics to Francois Englert and Peter Higgs. Jon Butterworth is Head of Physics and Astronomy at University College London and is a leading member of the ATLAS collaboration. "Smashing Physics" is the story of that discovery - the amazing machines, the people, the science, the politics, and the consequences.
Don't be baffled, be curious - and bring your questions!
Speaker biography:
Jon Butterworth is a leading physicist on the Large Hadron Collider, and Head of Physics and Astronomy at UCL. He writes the popular Life & Physics blog for The Guardian and has written articles for a range of publications including The Guardian and New Scientist. Jon often discusses physics in public, including talks at The Royal Institution and The Wellcome Trust and appearances on BBC Radio 4's Today Programme, The Infinite Money Cage, BBC Newsnight, Horizon, Channel 4 News and Al Jazeera. He was awarded the Chadwick Medal of the Institute of Physics in 2013 for his pioneering work in high energy particle physics, especially in the understanding of hadronic jets.
Follow @jonmbutterworth on Twitter
Join colleagues from the University of York's Department of Physics for a interactive exhibition. Tour the night skies in our Cosmodome - an inflatable planetarium - and explore the inside of a fusion reactor in the 3Sixty - a fully immersive cinema projecting on all four walls. Chat to current researchers to find out about cutting edge research, or bring the whole family and enjoy hands-on activities for all ages.
Accessibility

Wheelchair Accessible
Tickets