Timing to Perfection with Chemical Clocks

Glenn Hurst/span>
Event details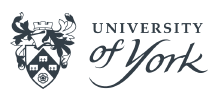 Clock reactions are among the most fascinating chemical reactions as they seem to contradict common sense. Join Glenn Hurst of the University of York for an interactive talk using electronic clickers, before taking part in a competition to make your own clock reactions, synchronising the beautiful colour changes with a specific time period.
Next, generate amazing target patterns using the Belousov Zhabotinsky (BZ) reaction and explore the work of Alan Turing - including finding out why zebras have stripes!
Finally, explore how the combination of clock reactions with smart materials, such as polymers, can be applied to targeted drug delivery.
About the speaker
Dr Glenn Hurst is an Associate Lecturer with the University of York's Department of Chemistry.
Tickets