York Art Gallery Storytelling
Saturday 11 June 2016, 3.00

PM

to 4:00 pm

Free admission


No booking required- Normal admission prices for York Art Gallery apply

York Art Gallery

(map)
Wheelchair accessible
Event details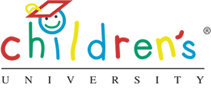 What are the stories behind the paintings at York Art Gallery? Come along to this family-friendly event to find out. Running at various times throughout the day, it celebrates York Art Gallery's nationally renowned collection of paintings through stories written and performed by students from the University of York.
This event is accredited as an activity through York Children's University (CU).
Children aged five to 14 years with a CU passport can gain one sticker for this event.
York Children's University
York Children's University is all about engaging children in fun, quality and innovative experiences that capture their imagination and inspire dreams for the future. Bringing together schools, businesses, universities, community partners and students, it offers children the opportunity to get out and about in York and discover fun ways to link real life with learning. For more information about the York Children's University visit their website.