Faber New Poets

Rachael Allen, Sam Buchan-Watts and Rachel Curzon/span>
Event details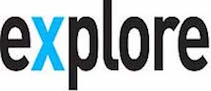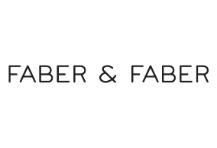 Come along and meet three Faber New Poets and hear them read their poetry. Now in its fourth year, the Faber New Poets scheme from Faber & Faber, backed by Arts Council England, exists to encourage new writers at a crucial point in their career. Open to those who have yet to publish a first collection or pamphlet, the scheme offers mentorship, pamphlet publication and financial support.
A showcase of the very best of the next generation of poets, this event includes readings by 2016 Faber New Poets Sam Buchan-Watts - a University of York PhD student - and Rachel Curzon from Leeds, plus 2014 Faber New Poet Rachael Allen.
About the Faber New Poets
Funded by Arts Council England, Faber New Poets is an innovative publishing programme from Faber & Faber, which aims to identify and support emerging talents at an early stage in their career. The scheme has previously supported a dozen poets including Sam Riviere, Toby Martinez De Las Rivas, Fiona Benson, Heather Phillipson and Jack Underwood.
Rachael Allen was born in 1989 in Cornwall and studied English Literature at Goldsmiths College, University of London. She is the Online and Poetry Editor for Granta, Co-editor of the poetry anthology series Clinic and online journal Tender. Her poetry has appeared in The Best British Poetry 2013 (Salt), Poetry London, the Sunday Times, the White Review online, Stop Sharpening Your Knives 5, Dear World & Everyone In It (Bloodaxe) and Night & Day (Chatto & Windus), and Five Dials. Her reviews and other writing have appeared in Ambit, Dazed & Confusedand Music & Literature.
Rachel Curzon was born in Leeds in 1978. She studied English at Oxford, and now teaches in a Hampshire school. In 2007, she received an Eric Gregory award. Her poems have appeared in The Rialto, Poetry London and The Bridport Anthology.
Sam Buchan-Watts was born in London in 1989. He studied English Literature at Goldsmiths and Creative Writing at UEA. He is a Co-editor of the poetry anthology series, clinic. His poems have appeared in Poetry London and Salt's Best British Poetry series, and his articles in PN Review, i-D and elsewhere. He is currently a PhD student with the University of York's Department of English and Related Studies.
Waterstones
The book will be available to buy from the Waterstones' stall at this event.
Tickets