After Dark: A History of Britain's Music Venues

Dave Haslam/span>
Thursday 16 June 2016, 7.30

PM

to 9pm

Free admission


Booking required

Fibbers

(map)
Wheelchair accessible (Please contact the venue in advance to arrange)
Event details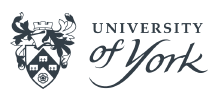 Cities after dark have a particular character often defined by specific places and a distinctive soundtrack. Writer and DJ Dave Haslam explores cities after dark in a talk based on his recently published book Life After Dark: A History of British Nightclubs and Music Venues, described by The Observer as a 'rousing tribute to Britain's club culture and its place within the nation's psyche'.
About the speaker
Dave Haslam is a DJ and writer. He has DJ'd over 450 times at the legendary Hacienda in Manchester during the late 1980s and has since DJ'd worldwide. Ian Brown, Tim Burgess and the Chemical Brothers have all credited his eclectic Thursday night sets at the Hacienda as an inspiration. He has played afterparties for New Order, Gorillaz, and Depeche Mode.
He is the author of Manchester, England: The Story of the Pop Cult City, a groundbreaking study of Manchester's radical and musical history. On World Book Day in 2003 Manchester, England was declared one of the 10 books that best represent England (alongside books by Jeremy Paxman, Zadie Smith, and George Monbiot). He has also written an alternative history of the 1970s, Not Abba and Adventures on the Wheels of Steel, a book about superstar DJs. Life After Dark: A History of British Nightclubs & Music Venues was published in 2015 to critical acclaim.
Fibbers Nightclub, York
Fibbers is one of the country's longest running, best loved and most established live music venues featuring the best international, national and local live music. For more information visit Fibbers' website.
Tickets