Mozart's Fragmented Masterpiece

John Warrack, David Pipe and York Musical Society/span>
Event details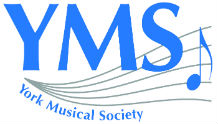 How did Mozart's 'unfinished' Requiem survive to become an eternal and global favourite? Music critic John Warrack explores the secret of the work's popularity and relates various attempts to complete Mozart's last, fragmented masterpiece, with musical illustrations both on CD and sung by York Musical Society (YMS).
Following a coffee break, you are then invited to listen or join in with the choir as they polish their performance for York Minster on Saturday 24 June. Take this chance to get closer to the heart of the work in time to hear it in all its glory in the Minster. The music is conducted by David Pipe, YMS musical director.
The event is suitable for all, whether you know the work already or are intrigued to find out what it's like to sing such a powerful piece with a big choir.
About the speaker
Dr John Warrack is President of the Ryedale Festival, a musicologist and a former Lecturer in Music at the University of Oxford.
York Musical Society
York Musical Society (YMS) is one of York's largest choral societies, performing regularly in the Minster and at York Barbican. David Pipe has directed YMS since 2012. He was Assistant Director of Music at York Minster before moving to his current role in the Diocese of Leeds last year. Please see yorkmusicalsociety.org.uk for concert and membership information.
Tickets