Sergeant Pepper: Playing with words

Colin Campbell/span>
Event details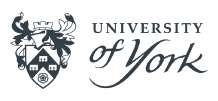 Sergeant Pepper's Lonely Hearts Club Band is arguably the most important and influential rock album of all time. Marking the 50th anniversary of its first release on 1 June 1967, Colin Campbell of the University of York will assess its literary merits and examine the lyric-writing skills of John Lennon, Paul McCartney and George Harrison.
Colin in his illustrated talk will examine how four young rock `n' rollers managed, within the space of just five years, to go from writing very simple - if highly successful - lyrics of the kind characteristic of the conventional pop song to producing the sophisticated and innovative lyrics typical of the songs on this album. He'll also show how a close examination of the lyrics from selected songs reveals just how the Beatles learned `to play with words'.
About the speaker
Colin Campbell is Emeritus Professor with the University of York's Department of Sociology. His research interests include cultural change, cultural sociology, sociological theory, sociology of consumption, sociology of religion, bohemianism, and the 1960s counter-culture. He has written and lectured extensively on the Beatles and is co-author of Things We said Today: The Complete Lyrics and a Concordance to the Beatles' s Songs, 1962-1970.
Tickets