Creating The Pink Floyd Exhibition: Their Mortal Remains

Victoria Broackes and Anna Landreth Strong/span>
Event details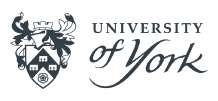 Find out about the making of the V&A's major exhibition The Pink Floyd Exhibition: Their Mortal Remains with Victoria Broackes and Anna Landreth Strong from the museum's Department of Theatre and Performance. Marking 50 years since Pink Floyd released their first single, the exhibition explores the extraordinary work of a band whose influence can be felt across music, art, design, photography, technology, film and performance.
Find out how the story of a band, and their industry-leading collaborators, can be presented in a museum context. Discover more about the immersive exhibition design, created by leading entertainment architects Stufish (latter-day stage designers for Pink Floyd), and the theatrical presentation of objects and set pieces.
This event includes a digital exhibition.
About the speakers
Victoria Broackes is Senior Curator for the V&A Department of Theatre & Performance, and Head of Festival for the London Design Festival at the V&A. She is co-curator of the major V&A exhibition You Say You Want a Revolution? Records and Rebels, 1966-70, an immersive, music-led exhibition about the ongoing impact of the social and cultural youth revolutions of the late Sixties and is currently working on Pink Floyd: Their Mortal Remains which opens at the V&A in May 2017.
In 2013 she co-curated David Bowie is, the fastest selling exhibition in the V&A's history, and edited the accompanying V&A publication David Bowie is. She also co-presented the film of the exhibition, David Bowie is Happening Now, a first for the Museum, created as a Live Event on the last night of the exhibition. The exhibition is currently touring the world and to date has been seen by nearly 2m million visitors.
Victoria is a Trustee of Handel and Hendrix in London, and of Kids in Museums, alumni member of the Court of the Royal College of Art and a Liveryman of the Goldsmiths' Company, where she sits on the Modern Collection committee.
Anna Landreth Strong is V&A Curator of Modern and Contemporary Theatre and Performance. Recently, Anna has curated Curtain Up: Celebrating 40 Years of Theatre in London and New York with the New York Public Library for Performing Arts. Previously she has produced numerous exhibitions and displays for the V&A including Always Print the Myth: PR and the Modern Age, Shakespeare: Greatest Living Playwright and The House of Annie Lennox, as well as live performance and events in the Museum and beyond. Her most recent work is on The Pink Floyd Exhibition: Their Mortal Remains.
Waterstones
Books will be available to buy from the Waterstones' stall at this event.
Tickets