Behind the Scenes of the Biology Teaching Laboratories: Marvellous Microbes
Event details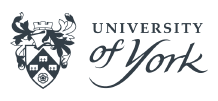 Find out about 'bugs' and microbiological research at York through demonstrations in a Biology Teaching Lab. Learn about the formation of body odour, bacterial symbionts of insects, and microbial degradation and detection of pesticides. Join researchers for interactive demonstrations and talks.
Suitable for families
Directions
Meet at the Biology Building reception.