Behind the Scenes of the Biorenewables Development Centre
Tuesday 12 and Thursday 14 June 2018, 12.30pm to 1.15pm

Free admission


Booking required

Biorenewables Development Centre, 1 Hassacarr Close, Chessingham Park, Dunnington

(map)
No wheelchair access
Event details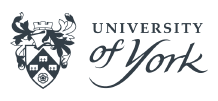 The Biorenewables Development Centre (BDC) is an open-access research and development centre working at the interface between academia and industry to develop, scale-up and help commercialise bio-based products and processes.
Visit our site to discover just some of the 450 projects we have been working on since our launch in 2012 – including exciting ideas such as using potato starch to make batteries for electric vehicles, turning bread waste into pharmaceuticals and turning household waste into biofuels.
With biologists, chemists, and business specialists, the BDC team offers a unique combination of multi-disciplinary expertise coupled with pilot-scale processing capabilities in one coordinated centre. Covering a broad spectrum of biorefining technologies, from feedstock assessment to product evaluation, the team specialises in making the most out of biorenewable materials; helping ideas to survive the valley of death; and de-risking the innovation process.
Our ambitious vision is to support the widespread use of biorenewables across the world and we have already helped almost 300 business explore bio-based opportunities by providing technical data and specialist advice to inform business decisions.
Many Yorkshire SMEs are eligible for pre-funded projects worth around £1,000 through our European Regional Development Fund (ERDF) programme.
Suitable for local businesses and families with children aged 10+