Behind the Scenes of the Centre for Immunology and Infection

University of York/John Houlihan‌
Tuesday 5, Thursday 7 and Friday 8 June 2018, 10.00am to 10.45am and 2.00pm to 2.45pm

Free admission


Booking required

B/Q/023, Q Block, Department of Biology, University of York

(map|getting to campus)
Wheelchair accessible
Event details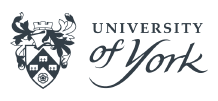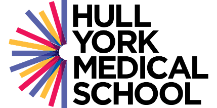 Discover how scientists are researching some of the most neglected tropical diseases, as well as diseases affecting many millions of people in developed countries.
The Centre for Immunology and Infection (CII) is a joint research centre created by the Hull York Medical School and the University of York's Department of Biology. Its aim is to integrate the study of basic and clinical immunology, microbiology and parasitology to develop a greater understanding of disease pathogenesis and through this, to develop new approaches to prevention and treatment.
Come along and find out more about some of the diseases we research, see where and how our research is undertaken and share our vision to translate research findings into the development of novel vaccines and new drug targets.
Suitable for families. Includes a tour and talk.
Directions
The entrance to B/Q/023 is only available from car park G adjacent to Q block. Look out for an entrance door with a blue arch surround. Location Map