Behind the Scenes of the Clinical Simulation Unit
Event details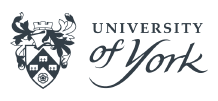 See where health students learn and practise a range of clinical skills, from caring for people at home or on a ward, to high dependency care.
Part of the University of York's Department of Health Sciences, the Clinical Simulation Unit (CSU) has two, four-bedded hospital bays, an intensive care suite, and a bedsit. The ward area is well supplied with a range of healthcare equipment that can be found in any modern hospital.
It is also equipped with hi fidelity adult, junior and baby patient simulation manikins which replicate a range of physiological signs and symptoms. These manikins enable students to practice responding to real time clinical scenarios including medical emergencies.
The CSU tour includes opportunities to watch equipment in use and to try it out for yourself.
Suitable for families.