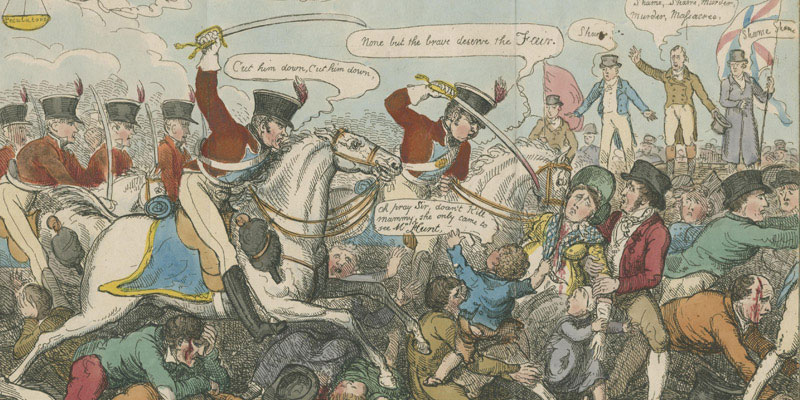 This event has now finished.
Date and time:

Wednesday 5 June 2019, 8pm to 9pm

Location:

Black Swan Inn, Peasholme Green, YO1 7PR

Audience:

Open to the public

Admission:

Free admission, booking not required
Event details
Join us at a local tavern as we recreate the convivial atmosphere of the radical meetings of the early 19th centry.
Learn how one such meeting took place at a York pub after the accused in the Peterloo Massacre walked over the Pennines to attend their trials in 1820. According to Samuel Bamford's autobiography, they met in a pub called the Elephant across the river from the Castle.
Featuring beer, ballads and music from Alva, our present-day meeting is convened by Jon Mee of the University of York.
You might also enjoy a special film screening of the epic film Peterloo on Sunday 9 June, followed by Peterloo: Mike Leigh in conversation.

Image credit: flickr.com/Manchester Archives
About the speaker
Jon Mee is a Professor of Eighteenth-Century Studies in the Department of English and Related Literature at the University of York and Director of the University's Centre for Eighteenth Century Studies. His most recent book is Print, Publicity, and Popular Radicalism: The Laurel of Liberty (Cambridge University Press, 2016) and he is currently writing on materialism and machines in the new industrial cities of the industrial revolution, 1780-1840.
Centre for Eighteenth Century Studies, University of York

In the 15 years since its foundation, the Centre for Eighteenth Century Studies has come to be recognised as a leading centre in the English-speaking world for interdisciplinary research in the eighteenth century. Its research seminars, held five or six times a term, attract visiting speakers from Europe and North America as well as from Britain, as do its frequent international conferences and one-day symposia. Blog: cecscoffeehouse.wordpress.com/; Twitter: twitter.com/CECSYork

Partners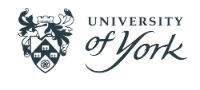 Venue details
Not wheelchair accessible