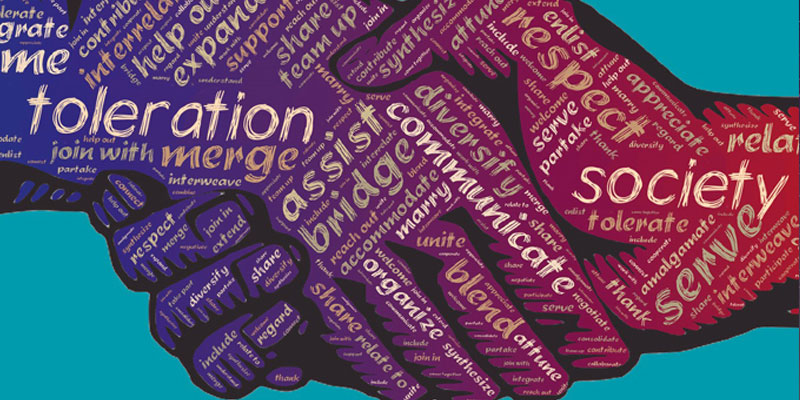 News and Fake News Bill Durodie, Suzanne Franks, Elli Narewska, Jon Roozenbeek, Cephas Williams and Sue Mendus (Chair)
Talk
Panel discussion
This event has now finished.
Date and time:

Sunday 9 June 2019, 2pm to 3.30pm

Location:

Tempest Anderson Hall, Yorkshire Museum, Museum Gardens (Map)

Audience:

Open to the public

Admission:

Free admission, booking required
Event details
Ranging from Trump to Brexit to Islamophobia, our expert speakers look at what drives beliefs and the spread of fear.
Why do people find it so easy to believe in fake news and who benefits from its spread? And what is the responsibility of mainstream and social media organisations in such a climate?
Join expert speakers including Bill Durodie of the University of Bath; Cephas Williams of the 56 Black Men campaign; Elli Narewska of the Guardian Foundation; Suzanne Franks of City, University of London and Jon Roozenbeek of the University of Cambridge.
This event is part of the Festival Focus Day, Toleration: An outdated concept? You may also be interested in related sessions on The Rise of the Uncivil Society and Brexit: The future of political engagement, trust and democracy?
Presented in collaboration with The Morrell Centre for Toleration, which is generously supported by the C and JB Morrell Trust.
About the speakers
Professor Bill Durodie is Chair of Risk and Security in International Relations in the Department of Politics, Languages and International Studies at the University of Bath. He was formerly Professor in the School of Humanitarian Studies at Royal Roads University based in Victoria, British Columbia, where he was Program Head for the Conflict Analysis and Management programs. He previously held positions at the S. Rajaratnam School of International Studies of Nanyang Technological University in Singapore, in the Department of Defence Management and Security Analysis at Cranfield University, part of the Defence Academy of the United Kingdom at Shrivenham, and in the War Studies Group of King's College London. He is also an Adjunct Professor at CELAP – the China Executive Leadership Academy Pudong – in Shanghai, as well as a former Associate Fellow of the International Security Programme for Chatham House in London. His main research interests are the causes and consequences of contemporary perceptions of risk, resilience, radicalisation, fear, security and science and society.
Professor Suzanne Franks is Head of the Department of Journalism at City, University of London which is one of the oldest and largest departments in the UK. She was a television trainee at the BBC and joined the Television Current Affairs department, producing programmes such as Newsnight, Watchdog, The Money Programme and Panorama. As a Senior Producer she edited election programmes, budget coverage and live special programmes such as the party conferences. She later founded an independent production company, Sevenday Productions, which among other things was awarded the first outside contract for the televising of Parliament. In 2008 she joined the University of Kent and she was appointed to a chair in Journalism at City, University of London in 2012, where she has been head of department since 2016. Suzanne teaches modules on humanitarian reporting and journalism ethics. She has published widely on the reporting of international news and on issues of gender and journalism. Her books include Reporting Disasters: Famine, Politics, Aid and the Media and Women and Journalism.
Sue Mendus is Morrell Professor Emerita, University of York, and the former Director of the Morrell Centre for Toleration. She has published widely on topics in modern and historical political philosophy, with a special emphasis on the concept of toleration. In 2004, she was elected a Fellow of the British Academy, and from 2008 to 2012 she was Vice President (Social Sciences) of the Academy. She is a Founding Fellow of the Learned Society of Wales, and in 2012 she was made a CBE for services to Political Science. Sue's current research falls into two areas: first, the relationship between terrorism and religion and, second, the problem of political integrity. Her most recent publications include Politics and Morality, (Polity Press, 2009), 'Life's Ethical Symphony' in the British Journal of Philosophy of Education (2008) and 'Contingency in Political Philosophy' (2017).
Elli Narewska is Digital programme manager for NewsWise at the Guardian Foundation. She previously worked in the Guardian Education Centre, creating and delivering news literacy workshops for school children, university students and adults. Before working in news literacy, Elli was an English teacher in London comprehensive schools as well as in various special needs settings.
Jon Roozenbeek is a Doctoral Researcher at Cambridge University. His dissertation examines media narratives in the so-called Donetsk and Luhansk 'People's Republics' in eastern Ukraine, with a particular focus on identity construction in these regions during the ongoing military conflict. Aside from this, Jon also works at the Department of Psychology in Cambridge, where his research focuses on online misinformation. Specifically, Jon and his colleagues build psychological interventions that serve as 'vaccines' against various types of deceptive content commonly encountered online. His other research interests include political polarisation, socio-informatics, and quantitative content analysis.
Cephas Williams is the Founder of Drummer Boy Studios and 56 Black Men. He previously studied Architecture and has been doing business for around 10 years. For 56 Black Men, Cephas started a visual campaign documenting 56 black men through a series of portrait pictures 'Head Shots' of Black Men in hoodies, challenging the general negative images we see of black men in the media. Since he launched on 24th December 2018, the campaign took off and has since been featured by The Guardian, Channel 5, Sky News, BBC, Metro, Al Jazeera amongst others. Cephas believes everyone should have a fair chance to change their narrative and so for Drummer Boy Studios in 2017, Cephas set out to merge his passion for architecture and his passion for the community in a bid to create physical spaces that cater to those who often suffer the brunt of gentrification. The studio runs as a creative hub conducive for growth innovation and collaboration for people interested in the creative sector including Music, Film, Media, Enterprise, Fashion, and Gaming.
Cephas wants this space to help people who otherwise feel excluded from the mainstream conversation; Giving them access to opportunities by creating spaces that help develop their skills and expand their network. His vision is to create these environments / Studio Spaces across London, filling this gap and standing as a gateway organization to information and clearer pathways to success by connecting the people that engage, to larger organizations within their area of interest.
Partners