Skip to Content
Accessibility statement
York Festival of Ideas 2012
York is an incredibly exciting, vibrant and diverse city, rich in heritage, discovery and an overriding sense of curiosity—in short a city where ideas spring to life and flourish.
York Festival of Ideas celebrates this vibrancy. This year's programme - with a theme of Metamorphoses - brings together a range of world-class speakers, exhibitions, performances and a host of stimulating and interactive experiences for people of all ages, including York residents and visitors to the city.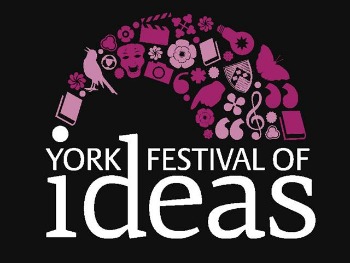 Tickets
Festival Focus 2012

York Festival of Ideas will be presenting a number of Festival Focus events, programmes of activity which focus on contemporary issues and creative thinking.