Talks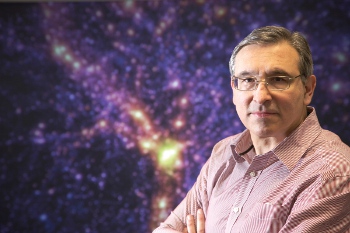 Speakers at this year's Festival include leading novelists, artists and academics in a rich collection of talks, readings, and conversations.
The internationally renowned cosmologist Professor Carlos Frenk will open the Festival with a bang, exploring the big bang and how cosmology confronts some of the most fundamental questions in the world of science.
Anthony Horowitz, best selling author and prolific screenwriter, will talk about his life and work on 16 June at the University of York.
On 21 June, we welcome Jung Chang, best selling author of Wild Swans: Three Daughters of China to the York Theatre Royal.
Sculptor Jane McAdam Freud, daughter of the late Lucian Freud and great-granddaughter of Sigmund Freud, talks of her solo exhibition Flesh & Stone at the Old School House Gallery on 16 June.
On 30 June Rowan Moore chairs a public debate on the conflict between heritage cities, cutting edge architecture and economicand cultural development.
Previous talks