Tales of South and North: Understanding the Battle of Jutland and its preludes in World War I
Tuesday 25 June 2013, 1.45

PM

to 5.15pm

Free admission


No booking required. Limited capacity - 50 seats

Temple Hall, York St John University, Lord Mayor's Walk, YO31 7EX

(view map)
Event details
In 1916 two of the greatest naval forces in history faced each other in the North Sea. Sixty 'Dreadnoughts', huge armoured ships with guns firing half-ton shells, were expected to fight a battle of annihilation. This was an uncharted conflict, the first time whole battlefleets had clashed for hundred years, and new untested tactics had been invented for them. These tactics used a lot of mathematics, a strange mixture of geometry and calculus, and a lot of dogma and guesswork. The only chance to test the new doctrine in practice had happened in two small collisions during the preceding years: in the southern ocean at the Battle of the Falklands and in the North Sea at the Battle of Dogger Bank.

In the end, the great clash at Jutland was only half-fought: after a `Run to the South' resulted in grievous losses for the British battlecruisers, the `Run to the North' finished without the two battleship fleets becoming fully engaged. We will ponder whether the British could have bettered these outcomes by understanding the lessons from the two earlier clashes that happened at different ends of the ocean.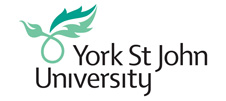 In the opening lecture, 1.45pm-2.45pm, the background to the battle including the events at the Falklands and at Dogger bank as well as the nature of the new tactics and some of the mathematics behind them will be explained. Then, from 3pm to 5.15pm, the battle will be recreated on the floor of Temple Hall, with organisers taking the role of one of the four main commanders. It'll begin as a simulation, but may end as a wargame. Will the battlefleets fight it out, as never happened in reality? And will the maths prove to be correct? We look forward to finding out!