Skip to Content
Accessibility statement
ZRI - Brahms and the Gypsy
Sunday 23 June 2013, 7.30

PM

Tickets £15 (concessions £13, students £5). Available from NCEM Box Office or online.
Book tickets

National Centre for Early Music, St Margaret's Church, Walmgate, YO1 9TL

(view map)
Event details
ZRI – the Red Hedgehog Tavern (Zum Roten Igel) – where Brahms used to go and hear gypsy musicians play in Vienna – has inspired a re-imagining of his famous Op.115 clarinet quintet, re-scoring it with accordion and santouri (a type of cymbalom) for the rich gypsy flair that so inspired the original. ZRI weave the passionate sounds of klezmer and Hungarian music into the structure of the quintet, placing this classical masterpiece firmly in the context of the gritty tavern music that Brahms loved to hear.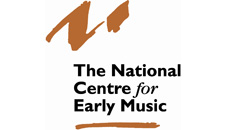 Max Baillie - violin.
Jon Banks - accordion.
Ben Harlan - clarinet.
Iris Pissaride - santouri.
Matthew Sharp - cello.
'ZRI played with consummate virtuosity, magic and passion' - Royal Albert Hall Café Ignite Series
Website: www.zrimusic.com
You may also like...
Festival tweets