Fair shares for all? Black market Britain, 1940-54

Speaker: Dr Mark Roodhouse/span>
Event details
Between 1940 and 1954 Britons lived with food rationing. As a result, many consumers' diets became less varied. The quality, if not the quantity, of what they ate deteriorated also. While food rationing reduced health inequalities with a noticeable impact on baby boomers' health, it did little for public morale. Cravings for meat, poultry and fresh eggs in particular, created demand for black market foods that unscrupulous businesses and criminal entrepreneurs readily exploited. In this lecture the historian Mark Roodhouse, author of Black Market Britain: 1939-1955, reveals how these illegal markets in rationed foods worked, highlighting parallels with today's illicit trade in horsemeat. This presentation will include a delicious Cream Tea, which includes home-made scones, jam and cream.
Speaker biography
Mark Roodhouse is Lecturer in History at York. He works on the economic and social history of modern Britain. He is currently writing his second book about organised crime in mid-twentieth-century Britain. His first book is Black Market Britain: 1939-1955, published by Oxford University Press.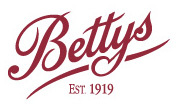 Mark was educated at Cambridge and Oxford before coming to York. He is a director of the Centre for Historical Economics and Related Research, editor of the and a member of the History and Policy network.