York Tactile Mapping Project
Saturday 14 to Wednesday 18 June, 11am - 3pm
No ticket required

Room K/G33, King's Manor, Exhibition Square, University of York
Event details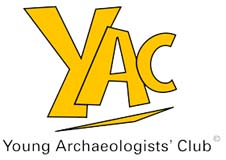 ‌
The York Tactile Mapping project is a community-based ARCHAEOLOGY-FOR-ALL project led by the York branch of the Young Archaeologists' Club (YAC) in partnership with the Council for British Archaeology (CBA) and the Department of Archaeology at the University of York.
The aim of the project is to develop awareness of the needs of blind and partially sighted members of the community in York and the barriers to their engagement with the historic environment in order to widen participation.
‌
This has been achieved through the production and exhibition of a suite of three 'tactile' historic maps depicting York through the Roman, early medieval and industrial periods. The design of the maps has been informed by consultation with focus groups from York Blind and Partially Sighted Society and The Wilberforce Trust. Construction of the maps has been completed by members of the York YAC branch with support from volunteers from the Department of Archaeology at the University of York. This has been supported by visual-impairment training from The Wilberforce Trust. Following display at York Festival of Ideas, the maps will become a travelling exhibition.
Related links

Accessibility
Wheelchair accessible with visual impairment friendly signage
‌
You may also like...

This event is part of the Maps and Exploration festival theme. Also in this theme:
Festival tweets