'Electrick communication everywhere': Order and chaos in the arts and sciences I

Professor Jon Mee, Department of English and Related Studies and Centre for Eighteenth Century Studies, University of York/span>
Event details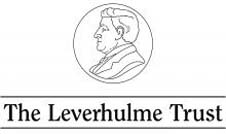 ‌
‌
The first in a pair of public lectures. They will explore the importance of the connections between the arts and sciences in the Romantic period. Recent studies in romanticism have questioned any simple dichotomy between the humanities and sciences in the period. Jon Mee and Mary Fairclough will examine the ways in which new discoveries in physiology, chemistry and electricity, and new scientific and educational institutions such as Literary and Philosophical societies, changed the ways that writers thought about their own literary practice and their communication with the public.
This first lecture, by Professor Mee, is entitled 'Transpennine Enlightenment: The collision of mind with mind in the North 1760 to 1830'. He will look at the networks of writers, experimenters, and lecturers whose collaborations and disagreements helped bring about this revolution of ideas across the north, including our own Yorkshire Philosophical Society in 1822.
Speaker biography
Jon Mee is Professor of Eighteenth-Century Studies in the Department of English and Related Literature at the University of York. He came to York in 2013 after holding positions at the University of Warwick, University of Oxford and Australian National University. His most recent monograph is Conversable Worlds: Literature, Contention, and Community 1762-1830 (Oxford University Press) based on research funded by a Phillip J Leverhulme Major Research Fellowship. He has also recently published The Cambridge Introduction to Charles Dickens. He has just completed an AHRC fellowship on the print culture of popular radicalism in London in the 1790s, and is currently working on a Leverhulme Major Project to form a group to work on 'Networks of Improvement: Literary Clubs and Societies, 1760-1840'. The project is interested in the circulation of ideas of all kinds through various networks (regional, national, colonial) in the period and also the construction of ideas of the 'literary' in relation to such networks.
Related links
Accessibility

No wheelchair access.
Tickets