'Electrick communication everywhere': Order and chaos in the arts and sciences II

Dr Mary Fairclough, Department of English and Related Studies and Centre for Eighteenth Century Studies, University of York/span>
Event details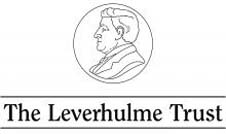 ‌
‌
The second in a pair of public lectures. They will explore the importance of the connections between the arts and sciences in the Romantic period. Recent studies in romanticism have questioned any simple dichotomy between the humanities and sciences in the period. Jon Mee and Mary Fairclough will examine the ways in which new discoveries in physiology, chemistry and electricity, and new scientific and educational institutions such as Literary and Philosophical societies, changed the ways that writers thought about their own literary practice and their communication with the public.
The second lecture, by Dr Fairclough, is entitled 'Electrical itinerants: Science, showmanship and sedition 1745-1830'. Dr Fairclough will track the routes and the practices of itinerant scientific lecturers in Yorkshire and beyond, focusing on lecturers' spectacular displays of electrical phenomena. These experiments proved the communicative effects of electric sparks and shocks, and this lecture will explore how electricity itself became a metaphor for many kinds of communication at this period.
Speaker biography
Mary Fairclough is a lecturer in eighteenth-century literature in the Department of English and Related Literature at the University of York. She completed her MA and PhD at the Centre for Eighteenth Century Studies at York and, after four years at the University of Huddersfield, returned to York in 2012. Her first book The Romantic Crowd: Sympathy, Controversy and Print Culture (Cambridge University Press) is a study of crowds in the Romantic period, particularly the way in which sympathy is understood as the catalyst of collective behavior. She is currently working on a project on representations of electrical science in the eighteenth century, and the way that electrical metaphors are appropriated in a wide range of literary and political discourse.
Related links
Accessibility

No wheelchair access
Tickets