Eoforwic: Anglian Fishergate and Pre-Viking York

Professor Katy Cubitt (University of York), Dr Ailsa Mainman (York Archaeological Trust), Professor Terry O'Connor (University of York), Nicola Rogers (York Archaeological Trust) Cecily Spall, FAS Heritage /span>
Saturday 7 June 2014, 9.30

AM

to 4.30pm
£17 (students £12), £15 by cheque (students £10). Refreshments included, special lunch deal available. Free parking.
Book tickets

Novotel, Fishergate

(map)
Event details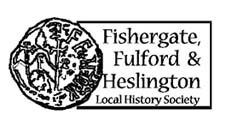 Roman, Viking-Age and medieval York are now well-known, but what about the centuries from c.450-850, when York slips from the stage only to re-emerge as a centre worthy of capture by the Viking Great Army?
In 1985/6, excavations in Fishergate revealed the most significant evidence of pre-Norman York since Coppergate. Further work in 2001 at Blue Bridge Lane revealed more of the expanding settlement on the banks of the river Foss.
By piecing together archaeological data from old and more recent discoveries, and re-examining it within a framework of well-worked historical evidence, this elusive period is now beginning to take shape.
The archaeological data is disparate and in some cases inaccessible; this conference attempts to pull it together and review what is known, beginning with the period of Germanic settlement, the re-introduction of Christianity, and the time when international trading networks re-awaken the dormant city.
Recently dated burials, artefacts, sculpture and archaeological excavation all combine to make this a good time to revisit a long neglected period.
Programme for the day
Speakers will address the following topics:
Professor Katy Cubitt, Belief and worship in Anglian/ pre-Norman Fishergate and York
Dr Ailsa Mainman, New understanding of Fishergate in the context of Anglian York
Professor Terry O'Connor, Meat, Markets and Provisioning – the many bones of Fishergate
Nicola Rogers, The Fishergate artefacts and their significance in showing how people lived and worked
Cecily Spall, Eoforwic in context: a brief archaeological tour of 7th to 9th-century trading places in England and beyond
Speaker biographies
Dr Peter Addyman set up the York Archaeological Trust in 1972 and directed it for 30 years. During this period the Trust carried out the first major excavation in the Anglo-Saxon settlement in Fishergate. He was formerly a university lecturer at Southampton and at Belfast, during which time he excavated the Anglo-Saxon towns of Lydford, Devon and Hamwih, parallel settlement to Eoforwic, at Southampton. He is currently chairman of York Civic Trust.
Professor Kate Cubitt is Professor in Early Medieval History in the Department of History. Her work focuses on the church in Anglo-Saxon England. She studied Anglo-Saxon, Norse and Celtic and History at Newnham College, Cambridge and completed her doctoral dissertation at Cambridge on Anglo-Saxon Church Councils 600-850. She has published widely on the Anglo-Saxon church, and church councils remain an important strand in her research. She has a strong interest in interdisciplinary study, expressed through her work on Old English literature, especially sermons. Future projects include a book length study of St Wilfrid of York.
Dr Alisa Mainman is Assistant Director at York Archaeological Trust where she has spent years researching Anglian, Viking-Age and medieval material, mostly ceramics. The connection between Denmark and Kent in the Anglo-Saxon period was the subject of her doctoral thesis. She has publications in The Archaeology of York series and is a Research Associate at the Dept. of Archaeology at the University of York. She is currently researching the archaeology of the Anglian period in York. Ailsa is a Fellow of the Society of Antiquaries of London.
Professor Terry O'Connor is Professor of Archaeological Science at the University of York. His research explores the relations between past peoples and the animals around them, how archaeological bone assemblages form and the sampling decisions taken on site during excavations. In 2013, he published a major book on the animals that have adapted to our homes and settlements and live alongside us. His work also includes livestock, deadstock and animal husbandry in towns across Anglo-Saxon England and Viking Age Europe, including urban assemblages from York. Published work includes a number in the Archaeology of York series, including the Animal Bones from 46-54 Fishergate.
He is an Elected Member, International Committee of the International Council for Archaeozoology, and a Board Member and Trustee, York Archaeological Trust. He was President of the Archaeology and Anthropology Section of the British Association for the Advancement of Science (2008) and is a Fellow of the Society of Antiquaries.
Nicola Rogers has a Post-Graduate Certificate in Museum Studies from the University of Leicester, and a BA Hons (Comb.) in Archaeology and History from the University of Southampton. She is a member of the Institute for Archaeologists and the Finds Research Group AD 700-1700. Nicola has been a member of the Artefact Research Department at York Archaeological Trust since 1988, responsible for cataloguing, researching and publishing small finds from Roman through to post-medieval sites in York and elsewhere, and for assessing all small finds from active excavations. She has project-managed several English Heritage funded projects, contributed to both academic and popular publications, and initiated and written up many small finds based articles.
Cecily Spall studied British Archaeology at the University of York and gained a Masters degree in Heritage Management at the Ironbridge Institute, University of Birmingham.
Since 1997 she has worked for FAS Heritage, based in York, of which she is a Director. Cecily has excavated early medieval sites across Britain, including the Blue Bridge Lane and Fishergate House investigations, where she was also responsible for much of the detailed reporting, now publicly available on the project web site.
Related links
Accessibility

Wheelchair accessible with free parking