Universities and social and solidarity economy

Margaret Meredith and Catalina Quiroz, York St John University/span>

Wheelchair accessible
Event details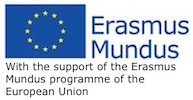 York St John University is leading a team from Mondragon Cooperative University, Spain; Andean universities in Latin America and a Centre for African Studies universities in Portugal in the production of a handbook for universities interested in teaching, researching and practising the social and solidarity economy. A survey and in-depth interviews have been conducted with participants ranging from alpaca cooperatives in the High Andes to founders of social enterprises in Yorkshire to understand their economic logic and relations. This presentation will:
a) Discuss some findings in the following areas:
Epistemology and values: What are the values and knowledge that people in the social and solidarity economy have?
Competences framework: what could universities teach and how?
b) Challenge current models of the economy being taught by our universities.
Speakers biography
Margaret Meredith and Catalina Quiroz are co-ordinators of the project discussed in this presentation.
Margaret is a senior lecturer at York St John University in the field of primary education, with an interest in the use of technology for social benefit. Catalina has 25 years of experience of working in charities and social enterprises and specialises in participatory governance and decision-making processes
Additional links
Find out more about Social Economy in Higher Education and how a university can be a force in the social economy. Also, you can follow York St John University on Twitter.