York Design Awards Walking Trail
Event details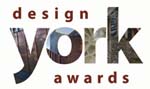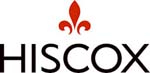 Join us for a unique opportunity to visit York Design Award winning buildings from the first nine years of the scheme. The Walking Trail of Award Winners takes place in and around the city centre and is led by Peter Brown, former Director of the York Civic Trust, with architects from the York Architectural Association. Together they will highlight the features of each scheme which led to the presentation of an award. The trail visits some familiar public buildings, as well as providing a unique opportunity to see some hidden gems.
This year York Design Awards celebrates ten years promoting and advocating excellence in architectural design in and around the city of York. Excellent architectural design creates a sympathetic environment for people to live in, work in or visit. What is designed and built now will stand for generations and should make a positive contribution to the centuries of York's heritage. In conserving and renovating precious buildings from the past and in designing worthy successors for the present and future, the awards recognise the contribution of good design to enriching people's lives.
Previous award winners range from major public buildings, such as City of York Council's West Offices and developments at the universities, to architect-led extensions at private houses and a small church room. The judges consider all the schemes with equal attention and recommend only the best for awards.
York Design Awards
For more information on the York Design Awards visit www.yorkdesignawards.org