Skip to Content
Accessibility statement
Seeing the Wood and the Trees
Saturday 11 June 2016, 11.00

AM

to 4pm
Free to HWPS members; Adults £3; Children 5-18 £1.

Holgate Windmill

(map)
No wheelchair access
Event details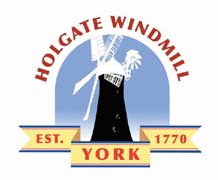 When Holgate Windmill was built in 1770, most of the internal milling equipment was made of wood. In the mid-19th century the mill was radically 'modernised' using cast-iron instead of wood for much of the machinery. However, there is still a lot of wood – some old, some new – in the restored mill and each function requires specific woods, with particular properties. Come and learn about the trees and the woods that do all these different jobs in a windmill.
Holgate Windmill
Find out more about Holgate Windmill at www.holgatewindmill.org.
Travel: Catch the No.1 bus to Holgate Methodist Church or park on Acomb Road.