Shaping the Body: A Conversation
Thursday 9 June 2016, 6.30

PM

to 9:00pm
Tickets: £5
Book tickets

York Castle Museum

(map)
No wheelchair access
Event details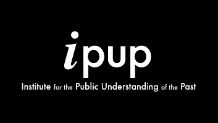 The shape of the human body has varied considerably over the last 500 years as people conform to cultural norms, follow fashion trends, or rebel. Join us at York Castle Museum for a special evening opening of the new Shaping the Body exhibition,followed by an interactive panel discussion on body shape and image throughout history.
At one time being thin was associated with poverty, famine and disease and being 'stout' with wealth and health. Today these concepts are reversed and society wrestles with an obesity problem. We are surprised by late Victorian fashions where corsets shaped ribs, while every year people pay for cosmetic plastic surgery.
The evening begins with a special opening of Shaping the Body where you can view and discuss the exhibition with museum curators and University of York researchers. Afterwards, you will have an opportunity to become involved in a discussion with expert panel members from the fields of fashion and health history, psychology and nutrition. The discussion will draw on objects and materials from the museum's original collections.
The event is co-hosted by the University of York and the York Castle Museum, and organised by University of York postgraduate students from the University's Department of History and the Institute for the Public Understanding of the Past (IPUP).