Lee Miller: A Woman's War

Hilary Roberts/span>
Event details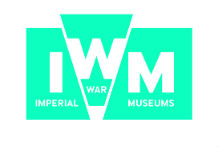 Lee Miller is recognised today as one of the most important female war photographers of the 20th century. Join Hilary Roberts, author of Lee Miller: A Woman's War, as she traces Miller's remarkable career as a photographer for Vogue Magazine during World War Two.
Hilary, who recently curated a major exhibition on Miller for the Imperial War Museum, considers how the photographer's work helps us understand the impact of modern conflict on women's lives.
About the speaker
Hilary Roberts is the Imperial War Museum Research Curator of Photography. She studied at the University of Sussex, Albert-Ludwigs-Universität, Freiburg i. Breisgau, Germany and University College London before joining the Imperial War Museum Photograph Archive as a junior curator in 1980. She was appointed to her current role in 2013.
As a specialist in the history of war photography, Hilary works closely with historic collections as well as photographers covering conflict today. She has numerous broadcasts and publications to her name, including The Great War: A Photographic Narrative (Jonathan Cape/Knopf, 2013), a highly praised overview of photography in World War One. In addition to Lee Miller: A Woman's War, her major exhibition projects include Don McCullin: Shaped by War (2010-2012) and Cecil Beaton: Theatre of War (2012), both for the Imperial War Museum.
Waterstones
The book will be available to buy from the Waterstones' stall at this event.
Tickets