Shaping the Body: A Conversation
Thursday 9 June 2016, 6.30

PM

to 9:00pm
Tickets: £5
Book tickets

York Castle Museum

(map)
No wheelchair access
Event details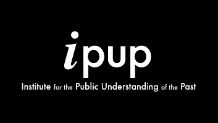 The shape of the human body has varied considerably over the last 500 years as people conform to cultural norms, follow fashion trends, or rebel. Join us at York Castle Museum for a special evening opening of the new Shaping the Body exhibition, followed by an interactive panel discussion on body shape and image throughout history.
At one time being thin was associated with poverty, famine and disease and being 'stout' with wealth and health. Today these concepts are reversed and society wrestles with an obesity problem. We are surprised by late Victorian fashions where corsets shaped ribs, while every year people pay for cosmetic plastic surgery.
The evening begins with a special opening of Shaping the Body where you can view and discuss the exhibition with museum curators and University of York researchers (6:30-7:30 PM). Afterwards, you will have an opportunity to become involved in a discussion with expert panel members from the fields of fashion history, health history, and psychology (7:30-9 PM). The discussion will draw on objects and materials from the museum's original collections.
The event is co-hosted by the University of York and the York Castle Museum, and organised by University of York postgraduate students from the University's Department of History and the Institute for the Public Understanding of the Past (IPUP).
About the speakers
Susan Vincent is a Research Associate at the Centre for Renaissance and Early Modern Studies (CREMS) at the University of York. While working primarily on the cultural history of dress in the early modern period, she has expanded her research interests to include dress practices up to the present day. Her publications include Dressing the Elite: Clothes in Early Modern England and The Anatomy of Fashion: Dressing the Body from the Renaissance to Today, as well as shorter studies that range from acquiring clothes in the sixteenth century through to practices of glove-wearing in the twentieth. She is also general editor of the six-volume Cultural History of Fashion and Dress forthcoming from Bloomsbury later in the year. Her current research topic is hair.
Dr. Beth T. Bell is a Senior Lecturer in Developmental Psychology at York St John University. Her research examines the role of culture in adolescent social development and wellbeing, with a particular focus on body image and appearance concerns. In collaboration with Dr. Nova Deighton-Smith (Leeds Beckett University), she is currently examining the emergence and impact of diet and fitness trends on social media. She is also interested in understanding how social media image-sharing practices create and exacerbate adolescent appearance concerns. Finally, Beth leads the Healthy Bodies project, which aims to promote positive body image in York schools.
Alex Bowmer is a CDA PhD candidate at King's College London and the University of Reading. His PhD focusses upon grassroots conceptualisations of Epizootic and Zoonotic disease transmission in twentieth-century Britain, to establish how the public reacted, responded and understood disease transmission. Alex is also a qualified Intervention Healthcare Consultant, and has worked for over six years in pharmaceutical, emergency, psychological, and sports medicine. Over the past three years he has dedicated his free time to sports medicine, specifically working in American Football in the UK and also in the NFL and NCAA in the USA. He comes into contact with bodies of all shapes and sizes on a day-to-day basis.
Dr. Glen Jankowski is a Lecturer in Psychology at Leeds Beckett University, whose research is primarily on men's body image. He argues that men develop body dissatisfaction because businesses increasingly sell appearance insecurity in order to gain profits. He has published in the following journals: the Journal of Health Psychology, Psychology of Men and Masculinity, and Body Image.